The Alien Reindeer's Joy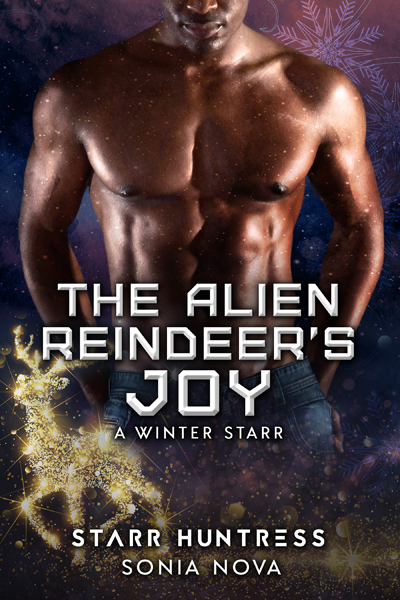 Release Date:
November 14, 2019
Buy the Book:
Add on Goodreads
Dashing through the snow is no fun when you're running for your life...
For reindeer shifter Kaelar, Christmas means a lot more than caroling and hot chocolate. Without him and his fellow reindeer working for Santa, excess joy would go to waste instead of into the hearts of children who need it.
Kaelar is committed to the season and the work that comes with it—even when it means working against evil aliens whose mission is to vacuum away all the joy the reindeer fight to keep alive.
With the happiness of hundreds of children on his shoulders, murderous reindeer hunters on his tail, and a group of vicious aliens stealing joy, finding a mate is the last thing on Kaelar's mind.
Until he meets her.
Chloe is a doctor at a children's hospital, and while she wants to fall in love and have a family, her patients are her priority—so it feels like a gift when a mysterious reindeer shows up at the hospital and brings happiness to the children seemingly by magic.
Could the visitor be connected to the handsome, reindeer-costumed man who's been cheering up children around town? The man Chloe can't stop thinking about?
All Chloe knows is that the man seems to be counteracting a strange joylessness that has shrouded the town.
Can Kaelar save Chloe's town before it's too late? Or will Christmas be ruined forever?