Kraev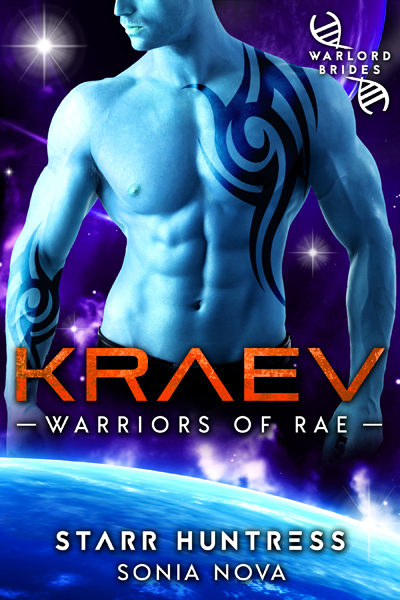 Series:
Warriors of Rae #

1
Release Date:
October 10, 2019
Buy the Book:
Add on Goodreads
She wants to be more than some alien's mate…
Olivia is well on her way to becoming a doctor when fate intervenes. Genetic compatibility testing is mandatory for all single, fertile women of Earth, but Olivia never thought she'd be matched to a Mahdfel warrior of her own. A single result rips her from her life and teleports her to her new mate on a barren, nameless mining planet brimming with danger. Great.
He's been waiting for his match forever…
Kraev has always wanted a big family, and he couldn't be more excited about the mate on the way. His tattoos burn for the beautiful, curvaceous Earthling and he can't wait to get her in his bed. But his mate isn't happy to be there, and they've got bigger problems. The planet has been infiltrated by the Mahdfel's biggest enemy, the Suhlik.
Trying to survive with a brand new mate on this hostile planet is no easy feat. But where there's a will, there's way. Maybe even into Olivia's heart.
Kraev is a standalone sci-fi romance novel set in the Warlord Brides Universe. It's the first book in the Warriors of Rae series, with scorching hot, horned, blue aliens who will wrap their tail around you. No cheating, no cliffhangers, and a HEA guaranteed.